On the other side of the Brooklyn Bridge is New York's most populous borough Brooklyn. Other than in Manhattan, Brooklyn is all much calmer and more relaxed. Small roads and towns are the borough. Skyscrapers are sought in vain. Yet, you still can't play the mod correctly, as the real way of playing is putting +20 fire trucks in the middle of the street with 50 firefighters doing nothing while only 10 of them are doing the actual job. Yeah, realism...
Three New features of the Brooklyn modification are:
* New Freeplaymap with many New scripts.
* About 30 New vehicles from NYPD, FDNY
* A New alarm system with ten codes.
and much more...
* Engine Co7
* NYPD_freak
* Enterprise E
* Patrick
* Torcota
FDNY Units
Edit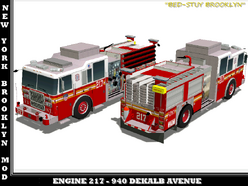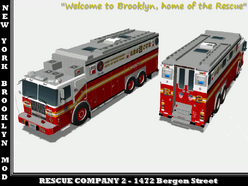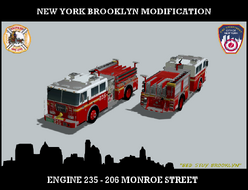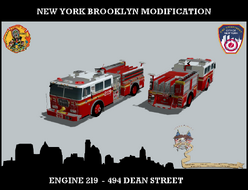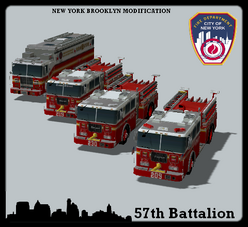 NYPD Units
Edit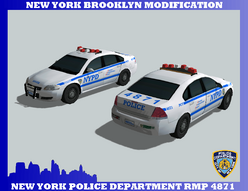 Ad blocker interference detected!
Wikia is a free-to-use site that makes money from advertising. We have a modified experience for viewers using ad blockers

Wikia is not accessible if you've made further modifications. Remove the custom ad blocker rule(s) and the page will load as expected.