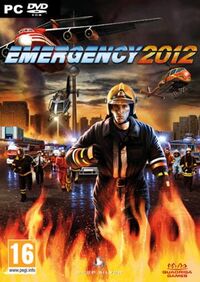 ===Let The Rescuing Begin! === Riots in Paris after a severe storm, blistering heat in Berlin, massive bush fires in Athens, a cold snap in Munich and London: The year is 2012 and the world as we know it seems to have spiraled out of control. As the head of rescue operations it's your job to ensure the safety of the population. Guide the Police force, fire brigade and specialist rescue crew.
Take on natural disasters, terror attacks and more as you battle to regain order and bring the town back from the brink of destruction. The world is counting on you, can you handle the pressure?
Ad blocker interference detected!
Wikia is a free-to-use site that makes money from advertising. We have a modified experience for viewers using ad blockers

Wikia is not accessible if you've made further modifications. Remove the custom ad blocker rule(s) and the page will load as expected.